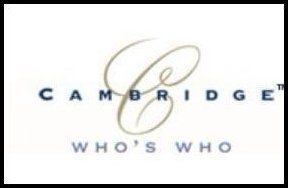 Salinas, VA (PRWEB) April 20, 2007
Dr. Kathleen Robertson, CEO of Athena Strategies, has been named Cambridge Who's Who Executive of the Year in consulting and strategic planning. While inclusion in Cambridge Who's Who is an honor, only one member in each discipline is named the Cambridge Who's Who Executive of the Year. The Cambridge Who's Who selection committee hand picks these special Who's Who honorees based on accomplishments, academic achievement, leadership, and service.
As CEO of Athena Strategies, Roberston designs strategic simulations for corporations and government. She is a former senior level consultant to Fortune 500 companies and has worked with the Defense Advanced Research Projects Agency as the primary negotiator for the government. She has conducted senior level wargames for OSD, DoD, and the Department of the Navy. Robertson has worked for the Presidential Commission on Critical Infrastructure Protection, with the Department of Justice, and has consulted with FEMA, DoJ, FBI and state mayors in the development of community and private industry vulnerability assessments and strategies.
Robertson advises industry and government officials on maritime domain defense and awareness issues. Robertson holds a JD/Ph.D. in international corporate law, international political economics and defense policy, and a master of political science in international relations and defense policy. She is a member of many professional organizations, including the American Bar Association and the Wargaming Advisory Panel for the Naval War College.
About Cambridge Who's Who
The mission of Cambridge Who's Who is to ensure that Cambridge members receive recognition, support and credibility to advance their careers. Cambridge Who's Who is also committed to delivering the highest quality networking resource for job recruitment, career enhancement and new business development.
Cambridge Who's Who members have exclusive access to the biographical information of more than 200,000 successful executives, professionals and entrepreneurs at http://www.cambridgewhoswho.com, where they use the database to share information, knowledge and services. Communication via the Cambridge Who's Who registry travels in two directions, enabling Cambridge Who's Who members to reach out when they have a business need or opportunity as well as receive information on exciting new ventures.
Contact:
Ellen Campbell
Director of Media Relations
http://www.cambridgewhoswho.com
# # #