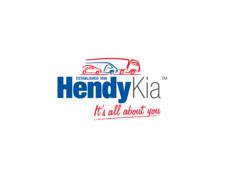 (PRWEB UK) 13 September 2012
Hendy Kia is delighted to announce to Portsmouth and Eastleigh local motorists the arrival of the new cee'd Sportswagon that began production at Kias European manufacturing plant in Slovakia. The ceed Sportswagon is the second new model to be built at the facility this year and will be available on Hendy Kia forecourts from 10 September.
Mark Busby, New Car Sales Director, Hendy Kia said: "Were very excited to see the arrival of the ceed Sportswagon just three months after the arrival of the stylish all-new Kia ceed hatchback. Its predecessor, the ceed SW, was a major success in the UK fleet and business market, and popular with family motorists Ive no doubt that the new model will equally capture the hearts and minds of our community in Portsmouth and Eastleigh.
Replacing the former ceed SW, the ceed Sportswagon introduces a new model name which perfectly captures the new cars character: adventurous, sporty, modern and technologically advanced, but with even more of the practicality and value.
On a practical level the new ceed Sportswagon will appeal to those looking for a stylish and capacious estate car with the smallest possible footprint. The 1.4-litre CRDi ceed Sportswagon is capable of 67.3mpg and has CO2 emissions as low as 109g/km, which means a Benefit-in-Kind (BIK) taxation rate of 15 per cent in 2012-13. Manual 1.6-litre CRDi versions, with CO2 emissions of 116g/km, fall into the 17 per cent BIK band, and are almost as sparing in their use of fuel, with official combined economy of 64.2mpg. With prices starting at