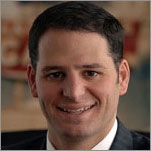 Houston, Texas (Vocus/PRWEB) March 18, 2011
With gas prices going up and political instability in the Middle East threatening world oil supplies, Houston maritime lawyer Kurt Arnold said today that he recognizes the importance of deepwater oil and gas production in the Gulf of Mexico.
But Arnold said oil and gas companies that receive deepwater drilling permits should have improved safety procedures and disaster response plans to protect workers and avoid a repeat of the BP Transocean disaster that killed 11 rig workers last April.
We need to put offshore rig workers in Texas, Louisiana and Mississippi back to work and increase reliance on our own sources of energy, said Arnold, a partner in Arnold & Itkin LLP, a maritime accident law firm based in Houston that represents victims of the Deepwater Horizon disaster and Gulf oil spill. But we should require exploration companies engaged in deepwater drilling to have carefully crafted emergency plans to protect the lives and safety of offshore rig workers.
Weve lost too many offshore workers in preventable accidents already, said Arnold, an experienced maritime injury and BP oil spill lawyer.
A recent Gallup poll, published in USA Today, shows that a majority of Americans favor increased offshore drilling along U.S. coasts. The poll follows the issuance of a second deepwater drilling permit by the U.S. Department of the Interior, allowing drilling crews to resume deepwater oil and gas exploration that had been suspended since the BP Deepwater Horizon disaster last April caused the worst oil spill in U.S. history.
BHP Billiton received a permit March 11 to resume production at its Shenzi facility located about 120 miles offshore of Houma, La. The issuance of that permit follows approval of an earlier deepwater drilling permit last month allowing Noble Energy, Inc., to resume drilling about 70 miles southeast of Venice, La, where it had worked before the moratorium.
The Deepwater Horizon incident underscored significant gaps in offshore drilling safety practices and a lack of preparedness by offshore oil and gas companies to contain a deepwater blowout in a timely fashion.
As part of the revamped review process for obtaining new deepwater drilling permits in the Gulf of Mexico, offshore oil and gas companies must demonstrate that they can contain a well blowout and underwater oil spill like the one that fueled the Deepwater Horizon explosion.
We need to make sure that government safety standards and worker protections keep pace with technological innovations that allow offshore rigs to work at greater and greater depths, said Jason Itkin, a Houston maritime lawyer and partner in Arnold & Itkin. When the safety standards fall behind, rig workers pay the price with the loss of lives or serious injuries.
Developing reliable deepwater resources and increasing U.S. energy production depends on improved deepwater drilling safety practices and the protection of offshore workers, Itkin said. The maritime accident lawyers at Arnold & Itkin are committed to making that happen.
About Arnold & Itkin LLP
The maritime accident lawyers at the Houston, Texas-based law firm of Arnold & Itkin LLP provide legal guidance on all aspects of maritime law and the benefits offshore workers and their families are entitled to under the Jones Act, the Death on the High Seas Act, the principle of maintenance and cure or the Longshore and Harbor Workers Compensation Act.
Arnold & Itkin LLP handles maritime claims at port cities along the Gulf Coast in Texas, Louisiana, Mississippi and Alabama. The firm can be contacted toll free at (866) 222-2606 or through its website.
###