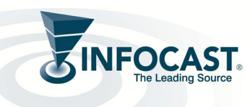 Calgary, AB (PRWEB) September 04, 2012
Infocast, the leading business intelligence and networking events producer in the oil and gas industry, is set to host its inaugural Advanced Canadian Oil & Gas M&A Forum in Calgary, Alberta on October 17-18, 2012.
The Canadian oil and gas sector, centered in the Western Canadian Sedimentary Basin, has significant M&A activity due to its competitive and highly fragmented nature. Alberta has approximately 175 billion barrels of proven, synthetic oil reserves in its oil sands and an additional four billion barrels of conventional crude oil reserves, making Canadian oil reserves second only to Saudi Arabia.
Canada is also the third largest producer of natural gas in the world with reserves in excess of 50 trillion cubic feet, excluding coal bed methane, which is estimated to represent up to a further 500 trillion cubic feet in Alberta alone.
According to a report from PricewaterhouseCoopers, the Canadian M&A market now represents 10 percent of all global M&A. Of the 776 Canadian M&A transactions, valued at $ 48.7 billion, the energy sector represented 28 percent of the deal value. In all, there were 116 Canadian energy transactions worth $ 13.8 billion in the first three months of the year due to the slump in natural gas prices that has brought desperate players to the M&A market.
With a flourishing Canadian energy market, Infocasts Advanced Canadian Oil & Gas M&A Forum brings together key M&A specialists to assess the current landscape for mergers and acquisitions in the Canadian oil and gas sector, evaluate corporate priorities and acquisition opportunities, and gain an edge in the booming market.
Some of the leading M&A players participating in the Advanced Canadian Oil & Gas M&A Forum include: Bank of America Meryll Lynch, Deloitte, Ernst & Young, Kern Partners Ltd., KEYERA Energy, Pine Brook Road Partners LLC, RBC Rundle and Scotiabank.
For more information or to register, visit the event website at http://www.infocast.ca/canoilgas or contact Infocast Events at (778) 329-7468.
About Infocast

For over 25 years, Infocast has produced the highest quality events, tailored to the needs of the industries we serve. We intensively research the marketplace, pulling from an extensive network of experts to give you the information and connections to succeed.