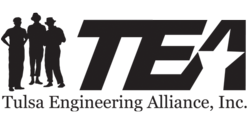 Tulsa, Oklahoma (PRWEB) May 08, 2012
This years show should be great, said Tony Henshaw, TEA owner and founder. We love presenting our design work and expertise in liquid terminal projects and other energy processing needs. We also want to convey our true passion for excellence that I believe is contagious and cant help but shine through!
Founded in 2001, Tulsa Engineering Alliance, Inc. (TEA) has grown from a small startup business in Tulsa to an expanding engineering firm in Bixby that now employs over 55 people. The company specializes in the engineering and design of bulk liquid storage terminals with an emphasis on solving todays energy processing challenges.